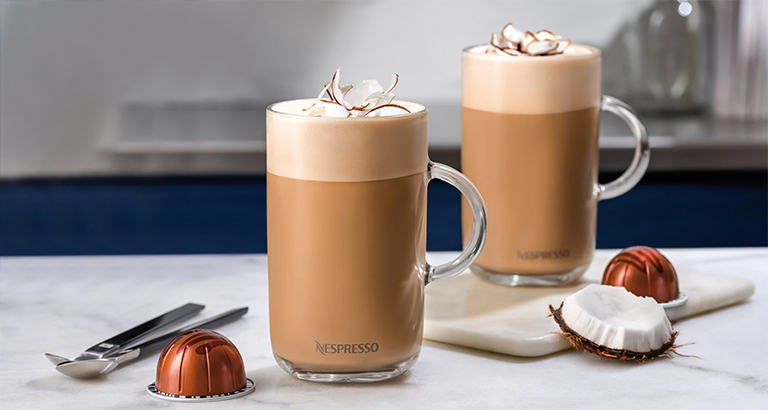 HAZELINO MUFFIN & COCONUT FLAKE SOY LATTE

It's raining coconut flakes!
Have you tried our Hazelino Muffin Latte recipe yet?
Perfect for soya lovers.
Ingredients:

Soy Beverage (Milk) 200 ml

Coconut Flakes 1 g

Hazelino Muffin 1 capsule
Let's make it:

First pour 200ml of soy beverage (milk) directly into the Nespresso Aeroccino device.

Close the lid on the device and press the start button.

In a Large Recipe Glass, extract 230ml of Hazelino Muffin.

Pour the hot soy beverage (milk) foam on top.

Garnish with coconut flakes on the milk foam.