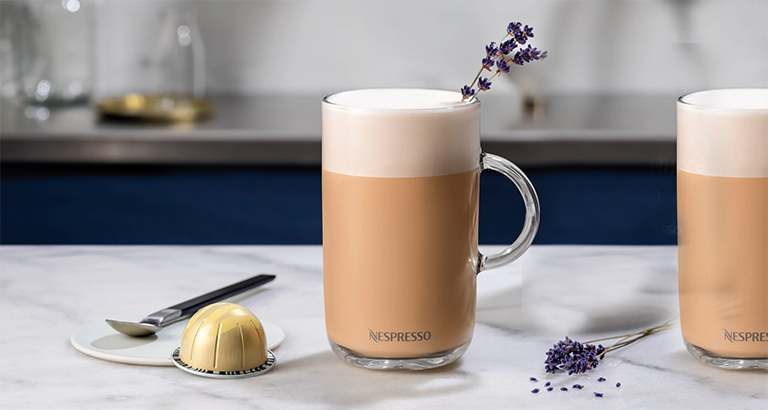 VANILLA CUSTARD PIE & LAVENDER LATTE
Put your barista skills to the test with our Vanilla Custard Pie
Latte recipe and share your masterpieces with us.

Ingredients:
Milk 200 ml
Lavender Flowers 1 Sprig
Lavender Syrup 10 ml
Vanilla Custard Pie 1 capsule
Let's make it:
First, pour 200ml of 1.5% fat milk directly into the Nespresso Aeroccino device and add 10ml of lavender syrup.

Prepare the warm milk

In a Large Recipe Glass, extract 230ml of Vanilla Custard Pie.

Pour the hot milk foam on top.