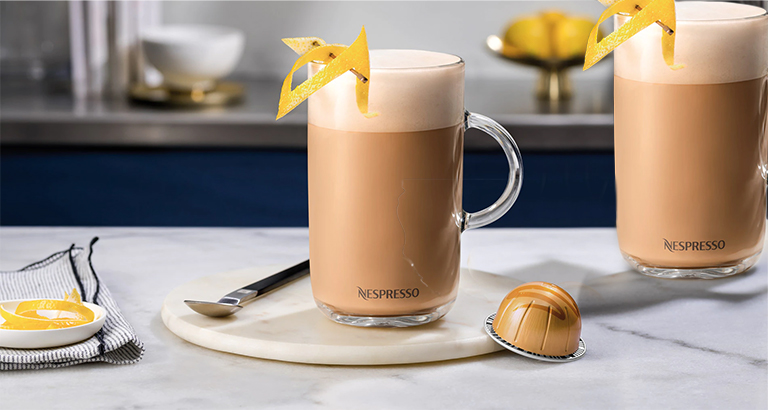 CARAMEL COOKIE & LEMON ZEST LATTE

Caramel Cookie latte call! As good as it sounds.
Ingredients:
Milk 200 ml

Lemon Zest 1 g

Caramel Cookie 1 capsule
Let's make it:
First pour 200 ml of 1.5% fat milk directly into the Nespresso Aeroccino device.

Prepare the warm milk

In a Large Recipe Glass, extract 230ml of Caramel Cookie. Pour the hot Milk foam on the top.

Grate some fresh non-treated lemon on the top.