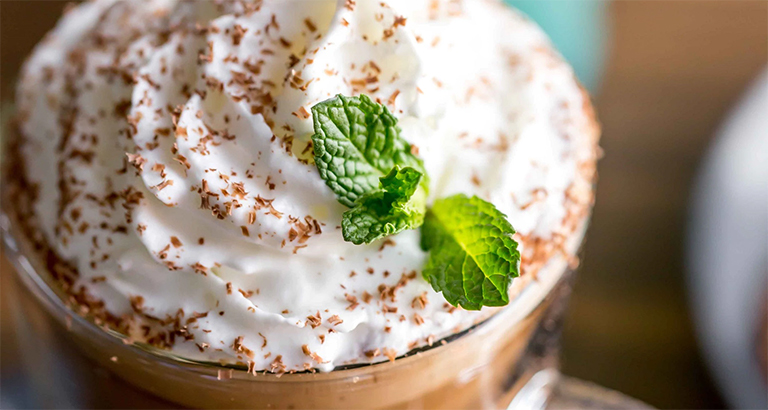 IRISH MOCHA INSPIRATION

Enjoy this Irish Mocha recipe with a double espresso.
Ingredients:
Peppermint Syrup 15 ml

Double Espresso 1 Capsule

Whipped Cream 100 ml

Chocolate Sauce 60 ml

Steamed Milk 177 ml

Chocolate Shavings 1 Teaspoon
Let's make it:
In the bottom of a coffee mug (350ml), add the chocolate syrup and the peppermint syrup.

Top with the steamed milk, then pour the double espresso into the cup ( 1 Double espresso Vertuo Capsule or 2 Original capsules).

Stir to mix if desired.

Top with whipped cream and chocolate shavings if desired.