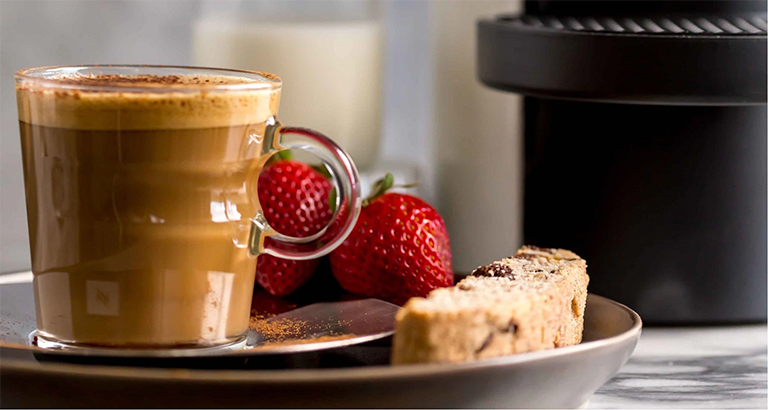 CINNAMON BROWN SUGAR CORTADO
Awaken your senses and make coffee shop quality double espresso drinks at home!

Ingredients:
Brown Sugar 1 Teaspoon

Double Espresso Capsule 1 Unit

Warm Milk 59 ml
Let's make it:
Place the brown sugar and cinnamon in the bottom of a View Lungo Glass.

Gently warm two ounces of milk.

Brew double espresso. Pour the espresso over the brown sugar and cinnamon.

Top with the milk.

Serve immediately.